At Venture Asset Group, we work with small business owners, like you, to help you sell your business, in the short- or long-term, for maximum value. You've worked hard getting your business to this point, shouldn't you reap the financial rewards one day? We want to help you level the playing field so that you can walk away with a solid pay day.
Although we're open to working with business owners in any industry, we have specific preference if your business is in:
Business Services
SaaS
Digital, New Media & Video Production
Digital Marketing Agencies
Education & Training
Subscription Services
Our sweet spot is in working with companies with a minimum of $500,000 in revenue and up to $10m in revenue. If your business is a good fit for us, we believe we can help you receive 3-20x more than you would have if you were to do it on your own.
We partner with business owners, like you, on a consulting basis to increase the ultimate selling price of your business. We don't take a cookie-cutter approach but work with you to create a customized personal exit plan for you to achieve your life and business goals.
We know how to maximize the value of your business and can help you prioritize what needs to be done based on where you are and where you want to go. We don't believe in wasted time. In fact, the typical business owner we work with may find themselves working fewer hours as they prepare to exit.
Our fees are largely tied into results. We have skin in the game. For these reasons, we are very careful about the selection process. We only want to work with business owners we know we can help.
To schedule a risk-free, no-obligation discovery call, please click the button below.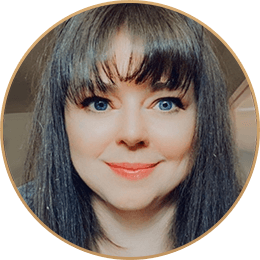 Sharon Hayes is a growth architect and business strategist. She currently serves as CEO of Venture Asset Group Incorporated and is the chairwoman of multiple corporate boards. With business experience spanning over 3 decades, Sharon has been on both sides of the buying and selling equation. She has also worked extensively with organizations of all sizes on strategic growth objectives.
Sharon is a proud alumni of John Molson School of Business (Concordia University).
Sharon's passions include travel, cryptocurrency investments, domain names, continued learning, and motivation research.
Leigh Venice is a life and business strategist. Prior to joining Venture Asset Group Incorporated as President, Leigh was Vice President of Business Development for Domainate Incorporated. A world traveler with a 25 year career that has encompassed remote corporate and consulting in international staffing, career management and business process implementation. She has spent the past decade as a digital nomad while providing success and accountability coaching for entrepreneurs, executives and teams.
Leigh's passions include travel, architecture, learning, personal development, and real estate investing.